Fondazione Bordoni is proud to announce the fourth Fubinar of 2020, which will take place on 22 October at 3:00 pm on the theme "Health, Algorithms and Artificial Intelligence. Digital technologies serving doctors and patients".
The use of digital technologies in healthcare is expanding rapidly and covers a wide range of activities, from organising health care services to supporting medical personnel at diagnostic and operational levels. New solutions based on Artificial Intelligence (AI) techniques, combinational optimisation algorithms, 5G communication networks and IoT promise to increase the productivity, efficiency and effectiveness of healthcare solutions while improving patients' care and experience.
The Fubinar will focus on some of the most innovative technologies developed in healthcare, bringing together administrators and technical and medical experts on this highly scientific topic.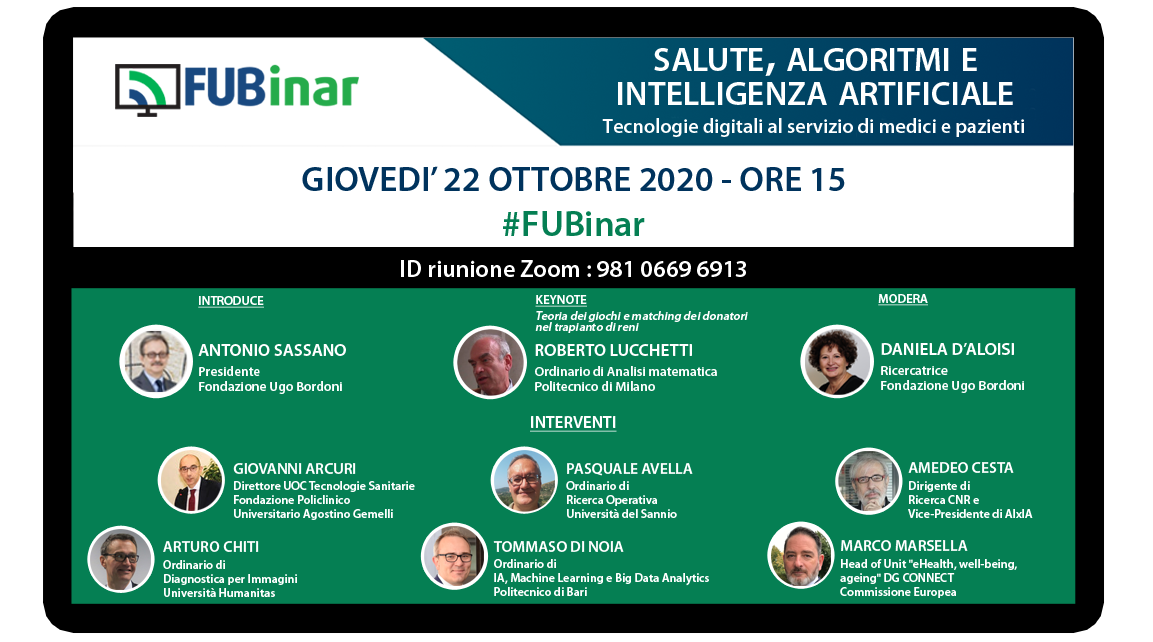 The Fubinars are a cycle of web seminars organised by Fondazione Bordoni to continue the activity of stimulating discussion on topical issues in the Italian and international technological landscape in the period of the Covid-19 emergency.